Two arrested on suspicion of Wisbech murder attempt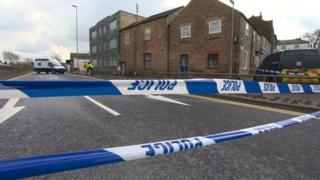 Two men remain in hospital in a serious condition after they were stabbed in Cambridgeshire.
The attack happened in the Orange Grove area of Wisbech just after midnight.
A 24-year-old man and 27-year-old woman have been arrested on suspicion of attempted murder and are being held by police in King's Lynn.
Forensic investigations are continuing at the scene of the attack. A third man was treated at hospital but has since been discharged.