March gangmaster Martyn Slender accused of licence breach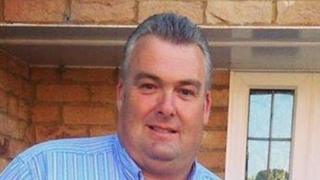 A gangmaster from Cambridgeshire arrested as part of a police operation has been charged.
Martyn Slender, 45, from March, is accused of contravening the Gangmasters' Licensing Act by entering into an arrangement to supply workers.
He was one of 13 people arrested in Operation Endeavour in October, after the BBC investigated alleged migrant worker exploitation in the Fens.
Mr Slender is due before Peterborough magistrates on 19 February.
A spokesman from Cambridgeshire Police confirmed he had been granted unconditional bail.