Peterborough murders: Joanna Dennehy housemate 'feared for life'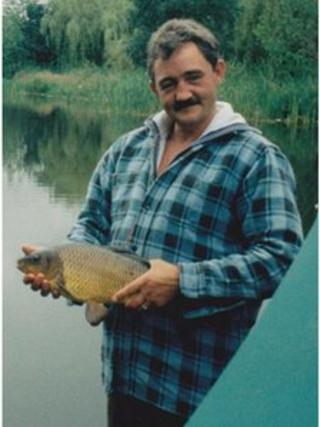 The housemate of multiple murderer Joanna Dennehy feared for his own life, a court has heard.
Dennehy, 31, has admitted stabbing three men and dumping their bodies in ditches in Cambridgeshire last year.
Leslie Layton is on trial at Cambridge Crown Court accused of preventing the lawful burial of two victims and perverting the course of justice.
Mr Layton, who used to live with Dennehy, told police he saw her leave a man's room with a bloodied knife.
Lukasz Slaboszewski, 31, John Chapman, 56, and Kevin Lee, 48, were found dumped in ditches near Peterborough in March and April.
The jury has been read extracts from police interviews given by Mr Layton.
Coming out of the bathroom last April, Mr Layton bumped into Dennehy who told him she had stabbed their housemate John Chapman.
Head down
Mr Layton recounted how he went to the door of Mr Chapman's room and stepped inside. He found Mr Chapman lying on his back with eyes shut, half off the mattress with his feet at the pillow end.
He had some blood on his left hand side, Mr Layton told police.
Mr Layton said he thought he was going to be next. He said he returned to his own room, drank black coffee and watched the television.
Asked by the interviewing officer why he did not leave the house, Mr Layton said he was in fear and wanted to stay in his room and keep his head down, the jury was told.
He is joined in the dock by Gary Stretch, real name Gary Richards, 47, of Riseholme, Orton Goldhay, Peterborough, who denies preventing the lawful burial of all three men and two counts of attempted murder in relation to attacks in Hereford.
Dennehy is in custody awaiting sentence after pleading guilty to the murders of Lukasz Slabozewski, John Chapman and Kevin Lee in Peterborough.
She has also admitted the attempted murders of two men in Hereford.