Peterborough school bus driver on drugs jailed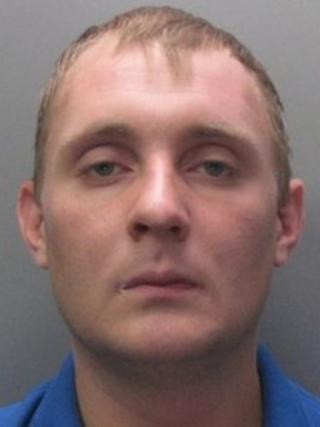 A school bus driver who had cocaine and cannabis in his system while driving pupils to a college in Peterborough has been jailed.
Levi Pryke crashed into two cars and missed several stops on 11 September, the city's crown court heard.
After the Regional College students complained about his erratic driving he was breathalysed and other tests showed traces of the drugs in his blood.
Pryke, 25, pleaded guilty to dangerous driving and was jailed for six months.
Pryke, of Dartford Road, March, was also found to have traces of the tranquiliser benzodiazepine in his blood.
Cambridgeshire Police said he had crashed into two parked cars and taken a wrong turn, missing several bus stops while driving students from Earith to Peterborough.
PC Paddy Reeve, from the roads policing unit, said: "Pryke was in a position of substantial responsibility with students as young as 16 years old.
"His arrest on the day may have saved the life of another road user or member of the public, as driving while under the influence of drugs will increase the risk of having an accident."
A spokesperson for Peterborough Regional College said: "The individual concerned was driving a bus subcontracted to Cambridgeshire County Council and not the college."
Pryke was also disqualified from driving for two years.