Peterborough United starts demolition of Moy's End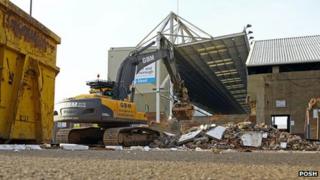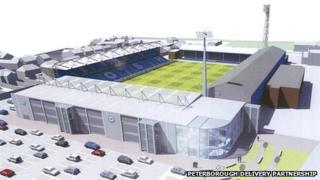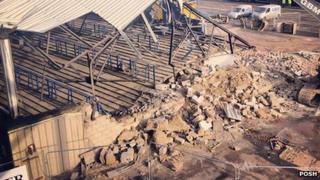 Bulldozers have begun demolition of one of the last standing terraces in English professional football.
Peterborough United's Moy's End should be knocked down by Christmas and a new 2,500-seat stand should be in place by next summer.
Stadium owner Peterborough City Council also plans to create a further education centre at the terrace as part of the revamp.
Moy's End is the first phase of work to turn the stadium into a seated ground.
All-seater stadiums have been compulsory in the Premier League since 1994, following Lord Justice Taylor's report after the Hillsborough disaster.