Ian Grant murder: Parents back new police investigation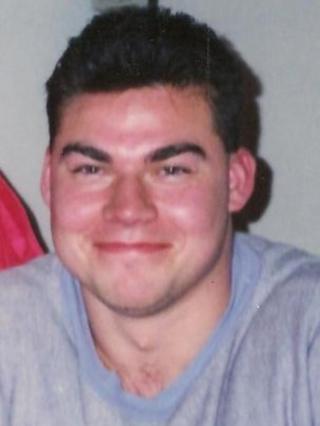 The parents of a 24-year-old doorman murdered in Cambridgeshire in 1995 have received "new hope" his killer will be caught after police reopened inquiries.
Virginia and James Grant are backing a police relaunch of the investigation into the death of their son, Ian.
His body was found on waste land near Fulbourn Hospital in Cherry Hinton, shortly after midnight on 15 November.
Police believe he was shot in the back of the head between 20:00 and 21:00 GMT that evening.
The investigation has been relaunched this week after what the police called "significant" information came to light.
Mrs Grant, 76, said: "To us, Ian was the perfect son. He was always considerate of our thoughts and feelings.
"We didn't just lose our son that day, I also lost my best friend.
"Ian adored all animals and I have fond memories of him rescuing hedgehogs and other injured animals."
She added: "There is not a day that goes by that we don't miss him dearly.
"Jim and I are both very grateful and happy that the police are reinvestigating Ian's murder.
"It offers us a glimmer of hope that justice can finally be done."
Two men were acquitted of conspiracy to murder following a trial at Norwich Crown Court.