Lithuanian killer who kidnapped ex-wife in Peterborough loses appeal bid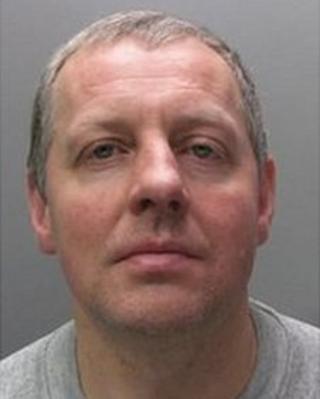 A Lithuanian man who kidnapped and murdered his ex-wife before dumping her body in Poland has failed in a bid to clear his name.
Rimas Venclovas was jailed for life for killing Vitalija Baliutaviciene who was kidnapped in Peterborough in 2011.
His lawyers argued the English courts had no power to bring him to justice, as there was no evidence the victim was killed in this country.
But the bid was rejected by the Appeal Court judges.
They said the law did allow such a prosecution and the conviction was "safe".
Venclovas, 48, travelled across Europe to the UK and snatched 29-year-old Ms Baliutaviciene from a street as she made her way to work in the early hours of the morning.
He was jailed for life at the Old Bailey last November.
At London's Criminal Appeal Court, Venclovas' barrister, Michael Mansfield QC, said his client was not a UK citizen and should not have been prosecuted in the UK for an act which was "primarily and substantially" committed outside the jurisdiction of England and Wales.
Lord Justice Treacy told the court Venclovas and his ex-wife were married in 2007 and moved to the UK together. However, they divorced in 2010 and he returned to Lithuania.
But after hearing Ms Baliutaviciene had started a new relationship, he plotted to return to the UK to kill her.
According to the prosecution, the CCTV and mobile evidence indicated he had driven to a number of remote points in Cambridgeshire and therefore had the opportunity to murder Ms Baliutaviciene before he fled the country.
However, there was no way of being certain when or where she was killed.
Mr Mansfield argued Venclovas should not have been prosecuted for murder, as there was insufficient evidence that the fatal attack had taken place in England.
But, dismissing the appeal, Lord Justice Treacy said the law allowed for a murder prosecution in England and Wales, even if the killing took place in another country.