Barnfield Federation chosen to run new Ely primary school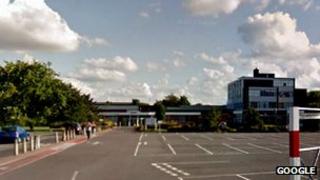 An education group under investigation by the government has been chosen to run a new school in Cambridgeshire.
Barnfield Schole Academy Trust was selected by Cambridgeshire County Council as its preferred sponsor for the new primary school in Ely.
The Department for Education and the Skills Funding Agency are investigating allegations against the Barnfield Federation, one of the trust's members.
The council said it was aware of the investigation.
It has identified an alternative sponsor in case Education Secretary Michael Gove decides not to approve funding to the trust.
MPs' concerns
The Barnfield Federation, based in Harpenden, Hertfordshire, runs eight schools and colleges in Luton and Bedfordshire.
Last week, it emerged it was being investigated over its finances and the way "it manages learners".
Three MPs also said they were concerned at the way it was operating.
Gavin Shuker, Labour MP for Luton South, and Kelvin Hopkins, Labour MP for Luton North, raised a specific allegation of poor financial management, and other concerns about extensive staff re-organisation, large scale redundancies, and a lack of joint working with the local authority.
Nadine Dorries, Conservative MP for Mid Bedfordshire, said she had been "extremely concerned" by information she had discovered and had passed it to the DfE.
Stephen Hall, one of the federation's two interim chief executives, said the investigation was "broad-ranging", adding: "The way in which we manage our learners is an area of concern."
'Challenging environments'
In an interview with BBC 3CR, Mr Hall confirmed the alleged massaging of grades was one of the areas under investigation, but said he "did not think" it had taken place.
The academy trust was one of six education providers that tendered a bid to run the new primary school in Ely, due to open in September 2014.
Council officers recommended cabinet members choose the trust as the preferred sponsor at their meeting earlier
Their report said the trust had demonstrated "the greatest understanding of the local context in which it would operate" and shown "experience in setting up schools in sometimes challenging environments".
David Harty, cabinet member for education and learning, told the cabinet the council had learned of the investigation only after an assessment panel had made its decision.
"Whilst I remain confident that the panel was right to select Barnfield Schole Academy Trust as their preferred sponsor... there is a possibility that the Secretary of State may decide not to enter into a funding agreement with the trust by 12 December 2013," he said.
Members agreed that should that happen, The Active Learning Trust would become their alternative preferred sponsor.
A spokesman for Barnfield Federation said: "We note the decision and respect the decision."