Cambridge and Antwerp scientists study brain damage treatment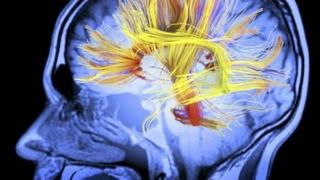 Scientists are to carry out a £25m study to find the best treatments for brain damage caused by accidents, infections, tumours or strokes.
Experts from Cambridge are joining forces with specialists in Antwerp to lead the study.
More than one million people in Europe suffer these injuries at huge personal and social cost, Professor David Menon, from the University of Cambridge, said.
The £25m EU grant will be used to study 5,000 patients from across Europe.
The research aims to pinpoint best practices in how traumatic brain injury (TBI) is identified and treated.
'Huge scale'
Professor Menon, who also works at Addenbrooke's Hospital in Cambridge, said: "Despite many advances in care, we need to achieve further improvements.
"Different approaches to treatment are used across Europe and many gaps still exist in our understanding of TBI.
"Exploring variations in clinical management of individual patients will allow us to identify best practice overall and enable us to match patients to treatments."
Professor Andrew Maas, chair of neurosurgery at University Hospital Antwerp, said this type of brain injury kills more young adults than any other cause, and for those who survive, the consequences can often be devastating.
"We can do a lot - but not enough," he said.
"This grant will enable collaboration on a huge scale to gather enough evidence to make a real difference to victims of TBI and their families."