Bondage fear at Trumpington Village Hall sparks event cancellation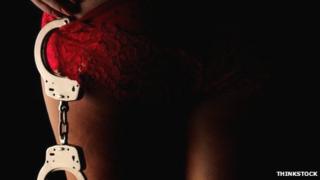 A "relationship support" meeting booked at a village hall has been cancelled amid fears that it was being used as a bondage workshop.
Adverts were published for an event to include spanking, flogging and "kink on a budget", served with tea and cakes at an unnamed south Cambridgeshire venue.
The trustees of Trumpington Village Hall said they believed their venue had been booked "under false pretences".
"The booking did not fully state the activities undertaken," they said.
Peer Rope Cambridge, a group which supports the bondage, discipline, domination, submission, sadism and masochism (BDSM) community, published an agenda for the 12 October workshops on its website, stating the venue would be announced closer to the time.
Park and ride
The day would begin with tea and pastries, and a lunch of sandwiches and fruit would be served by "Maid Sarah", it said.
In the afternoon, participants were invited to take part in relationship counselling in the main hall, or a flogging workshop in the small hall next door.
People attending were advised to take the park and ride because of a lack of parking spaces at the venue.
They were also asked to help stack chairs away at the end of the day.
Although the trustees of the village hall were unable to confirm the relationship counselling sessions booked by PRC for that day were bondage workshops, they cancelled the booking.
In a statement, they said: "It has been brought to [our] attention that the premises have been hired under false pretences by PRC Cambridge.
"When the bookings were made, the activity was described as a 'relationship support group meeting'.
"The booking did not fully state the activities undertaken.
"The trustees have therefore cancelled all future bookings and have no further comment to make."
BDSM social group Cambridge Kink has stated on Twitter that the bondage workshop event has been cancelled.
No-one from Peer Rope Cambridge or Cambridge Kink was available to comment.