Transplant surgeon to encourage research as new chairman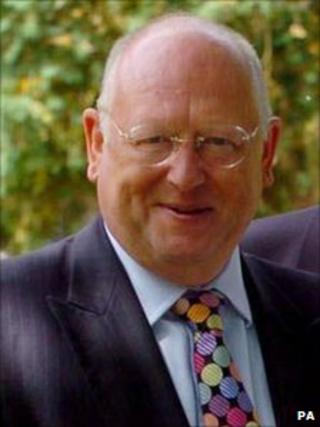 A leading surgeon who performed Europe's first successful heart-lung transplant is to return to Papworth Hospital in Cambridgeshire as chairman.
Professor John Wallwork, who retired in July 2011 after more than 20 years at the hospital, will begin a three-year term in February next year.
"My main aim is to further the work of Papworth Hospital in providing the best in patient care," he said.
He will also encourage the hospital's research and education roles.
'Best patient care'
Mr Wallwork said: "I also plan to finish the work which has taken place over the past 30 years to put the hospital in the right setting - the Cambridge Biomedical Campus.
"If Papworth Hospital is to stay at the forefront of new treatments for patients and to continue to provide the best patient care, it must move onto the campus. "
In 1981 Mr Wallwork set up the heart-lung transplant programmes at Papworth Hospital and Great Ormond Street Hospital at a time when the surgery was still in its infancy.
He was part of the team that carried out the world's first successful heart-lung transplant in the US, and in 1984 performed the first successful operation in Europe at Papworth Hospital.
He was a leading figure in the research and development of the use of animal organs to alleviate the persistent shortage of human donors.