Ice and fog warning for Cambridgeshire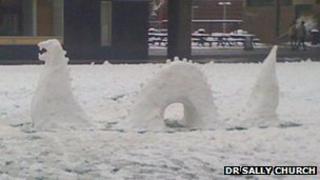 Icy roads and freezing fog are expected to cause problems for schools and transport throughout the day, the Met Office has said.
It has issued a yellow ice warning for the East of England with temperatures not expected to rise above freezing.
Almost half of the county's schools closed on Monday.
The East of England Ambulance Service issued a warning after attending a number of sledging-related accidents across the county.
Overnight temperatures fell to well below freezing and the Met Office is advising people to check its website for updates.