Peterborough cold store creates 300 jobs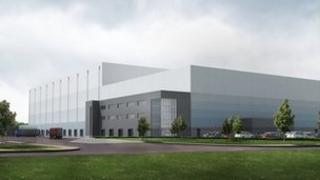 A cold storage and distribution company is to create 300 jobs in south Peterborough by the end of next year.
The Manchester-based Yearsley Group is to build a cold store and regional hub at the Gateway Peterborough site.
Harry Yearsley, managing director of the company, said it chose the development, at Great Haddon, because of its proximity to the A1 and A15.
Eighty office and 220 distribution and storage jobs will be created. Building work will begin in January.
It is scheduled to be complete by November.
Gateway Peterborough is a new 240-acre (97-hectare) distribution and manufacturing park currently being built on farmland just south of Peterborough.
The Yearsley Group said it would be the park's first company.