Fitzwilliam Chinese art theft: Fifth man charged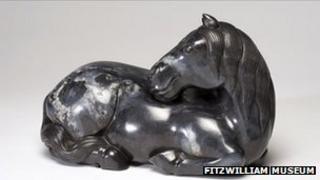 A fifth man has been charged following the theft of millions of pounds worth of Chinese art from a Cambridge museum.
Thieves took 18 "valuable and culturally significant" Chinese artworks, mostly jade, from the Fitzwilliam Museum in April.
Thomas Kiely, 21, of Giraud Street, Tower Hamlets, London, has been charged with conspiracy to commit burglary.
He is due before Cambridge Magistrates' Court later. Four men were sentenced over the burglary in September.