Mettle Hill travellers' site: Council withdraws plans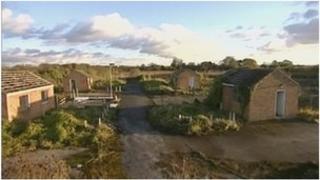 A Cambridgeshire travellers' site which closed in 1996 as a result of a public disorder will not be reopened.
South Cambridgeshire District Council said it cancelled plans to buy and reopen Mettle Hill in Meldreth as the parish council wanted to purchase it.
Councillor Mark Howell said it would be "completely wrong and a terrible use of public money" to enter a bidding war.
Meldreth Parish Council said it had "various ideas" about what the plot of land could be used for.
Romany site
Vice-chairman Rob Searles said: "It's been a travellers' site before but it had a history of trouble.
"In the meantime two large travelling showmen sites have been opened opposite, and we also have a Romany gypsy site nearby.
"We've built up a good community and we don't want it disrupted."
The parish council is yet to make a bid, Mr Searles said, but if it was to purchase the land a public consultation would determine what it would be used for.
South Cambridgeshire District Council had wanted to reopen the site to help meet its legal obligation to provide enough housing for travellers.
An independent report had identified the need for 20 extra pitches in the local area up until 2031.
About 500 people attended a meeting last month to protest against the plans to reopen Mettle Hill.
Councillor Howell, cabinet member for housing, said: "If the parish council decided to pull out we will re-enter into negotiations."
The council still plans to buy two existing travellers' sites at Whaddon and Blackwell.