Stephen Fry's Norwich City scarf theft: Shepherd Gandi jailed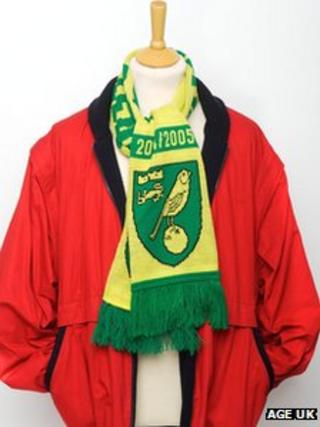 A man has been jailed for stealing a Norwich City scarf donated to a charity by actor Stephen Fry.
Shepherd Gandi, 42, of Percival Street, Peterborough, was jailed for six weeks for the theft from an Age UK shop in the city last month.
Gandi admitted theft at Peterborough Magistrates' Court after initially denying he took the scarf.
Mr Fry was one of a number of celebrities to donate coats and scarves to Age UK's Spread the Warmth campaign.
The charity is selling the coats and scarves at various branches throughout the UK.
The actor is a lifelong fan and board member of Norwich City and is often seen at Carrow Road with majority shareholder Delia Smith.