Sally McGrath murder: Paul Taylor 'may have links to other crimes'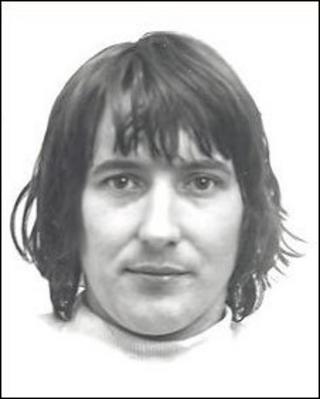 Paul Taylor was a charismatic, attractive man in his late 20s when he met Sally McGrath in Peterborough on 11 July 1979.
He was "particularly confident with women" and chatted to 22-year-old Miss McGrath in the Bull Hotel bar in Westgate.
It was the last time she was seen alive.
He brutally murdered her, dumping her in isolated woodland, where her body would not be found for eight months.
More than 32 years on, Taylor - now aged 60 - has finally been brought to justice.
He was also found guilty of three counts of rape, one attempted rape and a serious sexual assault, which were all committed in the months leading up to Miss McGrath's murder. The offences related to three different women.
No forensic evidence
Detectives have said they believe there is every chance the man whom they describe as a "violent sexual predator" had other victims.
Det Supt Jeff Hill, of Cambridgeshire Police, said: "I think there's every chance that there are women that we don't know about who were victims of Taylor.
"I suspect, probably, rape. Whether there are any murders that Taylor was responsible for would be pure speculation."
Miss McGrath was living with her parents and brother in Tower Street, Peterborough, when she vanished after meeting Taylor.
Her body was found by a gamekeeper at Castor Hanglands, near Peterborough, in March 1980.
It was badly decomposed and police at the time could not recover any forensic evidence.
Mr Hill's predecessors were closing in on Taylor during the original inquiry but did not have enough evidence to prosecute him.
'Raking up events'
It was the strength of the initial investigation which persuaded the "cold case" review team to re-investigate the murder in 2009.
But it took detectives three years to build the case.
Frustratingly, items were not retained which would have given today's detectives the opportunity to test for DNA.
Speaking of the fresh investigation, Mr Hill said: "Some of the exhibits that you would normally expect to find from cases of this age were no longer in existence.
"The opportunity for further forensic examination wasn't there, so we were always going to have to build a case largely around witness testimony.
"When you're going to see people after 30 years, quite often their memory is not as good as it was.
"Sadly some of them are no longer alive. It's very difficult bringing that all together to build a case that will convince a jury.
"Raking up events of over 30 years ago for friends and relatives of Sally was particularly difficult and many of Taylor's victims had to relive horrendous experiences which they had pushed deep into the back of their mind.
"But people told us things they weren't prepared to tell us then."
'Escaped justice'
During the trial the court heard former soldier Taylor, of Fareham, Hampshire, described as a "reasonably good looking and physically strong young man" in the 1970s, who was also "an engaging flirt and a ladies' man".
Prosecutor Karim Khalil QC outlined a series of attacks on women in the build-up to Miss McGrath's murder and said Taylor had "escaped justice for too long".
After each attack Taylor "turned the charm back on" - buying one of his victims an ice cream and a T-shirt to replace the one he had torn off, jurors were told.
"If he did not have his own way he had the capacity to become violent very quickly. He used this violence to force young women into submission or simply have his way with them," Mr Khalil added.
Taylor refused to give evidence.
Det Supt Hill said the original 1980s investigation, the largest Cambridgeshire police had conducted at that time, "was as good as it gets for the time but policing has changed dramatically since then".
He added: "As a result of this inquiry we have already considered what other offences may have been committed by Taylor.
"As such, it is not beyond the realms of possibility that there are further victims of rape and other serious sex crimes who have never reported matters to the police."