Mettle Hill travellers' site meeting postponed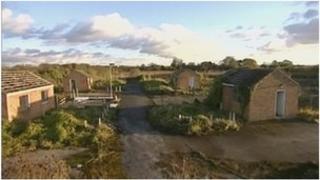 A meeting to debate the reopening of a Cambridgeshire travellers' site has been postponed to allow more time for residents' concerns to be aired.
South Cambridgeshire District Council wants to reopen Mettle Hill in Meldreth, which closed in 1996 as a result of public disorder.
About 500 people attended a meeting last week to protest against the plans.
The district council said the rescheduled meeting would take place on 10 January.
Tony Orgee, chairman of the council, said: "The intention to purchase the site has raised a significant volume of questions and concerns from local residents and it is only right we give more time to consider all the views before any decisions are made."
The council said an independent report had identified the need for 20 extra pitches in the local area up until 2031, to meet its legal obligation to provide enough housing for travellers.
Government funding for the purchase and refurbishment of the eight-to-10 pitch site has already been secured by council housing chiefs.
The council also plans to buy two existing travellers' sites at Whaddon and Blackwell.
Financial approval for the purchase of these will also be deferred to the January meeting.