Cambridgeshire PCC election: Worries over costs of policing migrants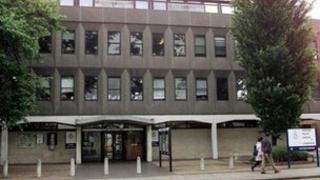 Candidates for police and crime commissioner (PCC) in Cambridgeshire have spoken about concerns over the cost to policing of large numbers of migrant workers without English as a first language.
In 2008, the then Chief Constable of Cambridgeshire, Julie Spence, said the county was one of a number of areas under pressure because of the rise in migrant workers, which had increased the force's bill for translation services significantly.
In 2009-10, the force spent £809,164 on translation services.
Independent candidate Ansar Ali said: "We have a large number of Eastern Europeans. The cost often goes up when investigating people who can't speak English."
He said it increases the costs to the police in Cambridgeshire and the government should be providing extra support.
'Get justice'
Conservative candidate Sir Graham Bright, said: "[The issue of Eastern European migrants] is something that needs looking at. I would put that on a list to examine carefully."
United Kingdom Independence Party candidate Paul Bullen said there were extra expenses involved in policing communities where English is not their first language and interpreters may be needed.
He added: "It is a problem. I think the government should fund police forces more to do their job."
English Democrats candidate Stephen Goldspink, said: "It is the cost of accommodating and caring for populations that are increasing and it takes too long to work its way into funding settlement."
He said he thought people who do not learn to speak English should have to pay for translation services but added there is a "duty to help them get justice".
Independent candidate Farooq Mohammed, said: "We have a very large immigrant population in Peterborough working in agricultural jobs. They come from lots of different backgrounds.
'Needs funding'
"It is not just about educating them but integrating them into society, into the community. I would be the best person to go to the government and ask for funds."
Liberal Democrat candidate Rupert Moss-Eccardt, said: "Julie Spence was right to bring this up. Since then, there has been a lot of work done with Police and Community Support Officers (PCSOs)... and things are getting better."
He said trust can be built up with PCSOs who can speak the language and are part of the community themselves.
Labour candidate Ed Murphy, said: "I have been speaking to local MEPs about getting resources from a European Union fund (to help with the policing people from Eastern Europe).
"We've had a significant population increase and there needs to be funding for this."