Cambridgeshire PCC election: Support for victims backed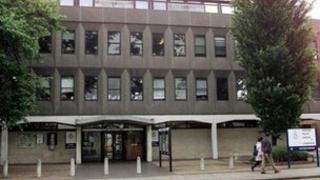 Candidates in the Cambridgeshire police and crime commissioner (PCC) election have highlighted the need to support victims of crime in the county.
Much of the national funding available to help victims and the organisation Victim Support is due to be devolved to the new commissioners who will oversee the work of 41 police forces in England and Wales.
Independent candidate Ansar Ali said: "I think we need to make sure we ring-fence that funding [for support for victims]. We need to make sure the money is not siphoned off somewhere else. It is about support for victims."
He said he would also work with other charities and community groups to "deliver more efficient services".
'Work in partnership'
Conservative candidate Graham Bright said: "I would want to work further with Victim Support... Police have got to be aware of victims.
"I am very keen in bringing together local charities to work in partnership."
UKIP candidate Paul Bullen said he would put "victim support at the top of the list of people to look after" and look at "exactly how much money we spend on them".
He said: "Victims have been treated terribly in the past, witnesses also, and they are afraid to come forward. I will work with Victim Support and a plethora of charities and organisations. We need to look at exactly how much money we spend on them."
Stephen Goldspink, the English Democrats candidate, said: "We need to work closely with all organisations but our prime responsibility is the policing of crime and catching criminals.
"I have been a victim of crime myself. I was assaulted and I know the terrible effect it has on people. There are well established charities that do the job very well."
'Fantastic work'
Independent Farooq Mohammed said if he was elected he would have a public mandate to improve public confidence in the police.
"We need to put victims at the centre of policing. If people are on the side of the police, together we can prevent crime," he said.
Liberal Democrat candidate Rupert Moss-Eccardt said: "There is an amazing team of volunteers that do fantastic work. It is vital work with victims and with witnesses - with support vital for convictions."
Mr Moss-Eccardt said he was looking at restorative justice with some offences so the perpetrator meets the victim and sees the consequences of their actions.
Labour candidate Ed Murphy said: "I have signed up to Victim Support's five point plan. I will be working with voluntary organisations to deliver crime prevention programmes rather than waste money on consultants.
"I want police to work more with Victim Support."