Peterborough double stabbing: One dead and one injured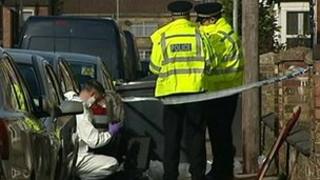 One man died and another was seriously injured in a double stabbing in Cambridgeshire.
Officers were called to Gilpin Street in Peterborough at about 07:15 BST.
Police said a man in his 20s, died at the scene. The other man, also in his 20s, is in a stable condition in hospital.
Both men are believed to be from Lithuania. Police said they were trying to establish further details about the men and trace their next of kin.