'Minefield around traveller site' jibe broke equality law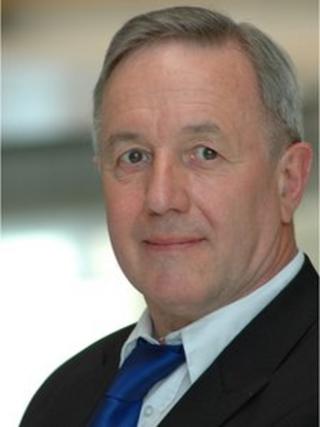 A councillor breached equality laws when he suggested putting a minefield around a travellers' site in Cambridgeshire, a report has said.
Conservative Mervyn Loynes, of South Cambridgeshire District Council, made the comment about the Smithy Fen site to fellow councillors in February.
The council has now published the remarks in a report.
Mr Loynes, who had been told to complete equalities training, was unavailable for comment.
A council spokesman said the incident had been "mutually resolved" after Mr Loynes agreed to the training.
The BBC learned of Mr Loynes' remarks two weeks ago, but the council refused to confirm what he had said at the time.
'Tackle prejudice'
The published report details an independent investigation carried out on behalf of the council by solicitor consultant Robert Swinfield.
It considered a number of complaints about comments allegedly made in front of council officers prior to a meeting to discuss travellers' issues.
Mr Swinfield agreed one comment had breached the council's code of conduct.
"I have concluded that councillor Loynes went on to say 'I'd put a minefield round all of them'," said Mr Swinfield.
"By 'them', he meant the traveller community at Smithy Fen."
Mr Swinfield said the comment had breached various clauses of the code of conduct relating to "respect, equalities and disrepute".
He added: "In my view the comment made by councillor Loynes does cause the council to breach the equalities enactments, in failing to have due regard to the need to foster good relations, tackle prejudice and promote understanding between persons who are travellers and those who are not."
Following initial complaints, Mr Loynes had resigned from two planning committees, a move described by Conservative council leader Ray Manning as the "honourable thing" to do.
The council's Civic Affairs Committee, which covers a number of areas including ethical standards, met on Monday to determine what information relating to the case would be made public.