'Minefield round traveller site' jibe investigated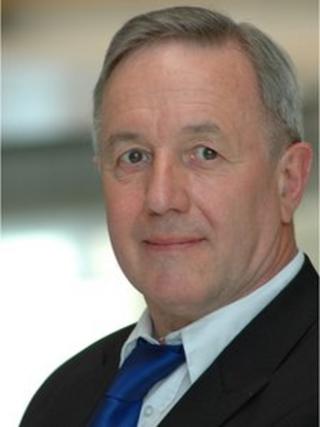 A councillor who said a minefield should be put up around a travellers' site has been told to attend equalities training, the BBC has learned.
Conservative Mervyn Loynes, of South Cambridgeshire District Council, made a "silly remark in private", Tory council leader Ray Manning said.
Mr Loynes, who was not available for comment, resigned from two planning committees following his comments.
The council said a report on the case would be published shortly.
Comments made by Mr Loynes ahead of a meeting in February to discuss travellers' sites in Cambridgeshire were reported by a fellow councillor.
'Honourable'
Mr Loynes has since been the subject of an internal investigation carried out by the council's monitoring office and an "independent person".
It concluded Mr Loynes had breached the council's code of conduct relating to "respect, equalities and disrepute".
A council spokesman said: "New national legislation for all local authorities means complaints will now be dealt with by the council's monitoring officer alongside an appointed independent person, but reports will still be made public as they were under the former standards regime.
"Concluding cases in this way is less bureaucratic, and cost-effective to taxpayers."
Mr Manning added: "Even before he was investigated, [Mr Loynes] decided to do the honourable thing by quitting his key roles in the two committees."
"He's a decent and hard-working councillor."
Mr Loynes was previously chair of the council's planning enforcement committee and vice-chair of the planning committee.
Liberal Democrat opposition leader Sebastian Kindersley said: "We all make stupid comments, but we are not all chairmen of planning committees.
"Therefore, I think he has actually opened up the taxpayer and the council to being potentially sued by some disgruntled applicant or subject of a planning decision."
Candy Sheridan, East of England vice-chair of the Gypsy Council, described Mr Loynes' remark as "appalling".
"It just should not be happening," she said. "This type of behaviour needs to be addressed. It's uncalled for and appalling."
The council's civic affairs committee will meet on 24 September to determine what information relating to the case will be made public.