Student banned over David Willetts Cambridge University protest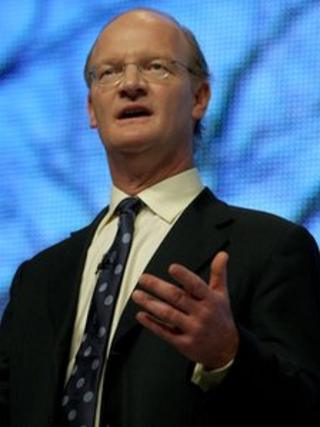 A student has been suspended from Cambridge University until October 2014 for his part in halting a speech by Universities Minister David Willetts.
Mr Willetts was forced to abandon a visit to the university in November after being heckled by protesters.
The unnamed PhD English student was handed the punishment by an independent panel at the university.
He was found to have breached disciplinary rules, the university said.
Shouted down
The six-hour Court of Discipline hearing, on Wednesday, decided the student would not be allowed to use any premises at the university until October 2014.
A university spokesman said: "The university notes the decision of the Court of Discipline in its proceedings.
"By statute, the Court of Discipline is an independent body, which is empowered to adjudicate when a student is charged by the university advocate with an offence against the discipline of the university.
"The court may impose a range of sentences."
The student, who is the only person to be punished over the incident, has 28 days to appeal.
'Singled out'
A spokesman for Cambridge University Students' Union criticised the findings of the hearing.
"Many students and fellows took part in the action that the student is being singled out for," he said.
"This is in no sense a fair application of justice, and students and academics expect better from Cambridge."
The university declined to respond to the union's comments.
Mr Willetts was shouted down by about 20 protesters unhappy with the government's higher education policies, including the introduction of tuition fees of up to £9,000 a year from autumn this year.
He left the lecture hall and the speech was cancelled. A number of students stayed inside the hall to stage a sit-in protest.