Teenager murdered homeless man in Cambridge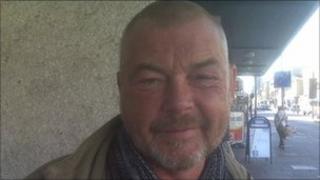 A teenager has been found guilty of murdering a homeless man in Cambridge in what police have described as a "savage, unprovoked attack".
The body of Raymond Boyle, 53, was found in the River Cam in the city last June.
Jack Robinson, 18, of no fixed address, was found guilty by a jury at Cambridge Crown Court after a two-week trial.
Sentencing was adjourned for three weeks.
Det Ch Insp George Barr, who led the investigation, said: "This was a savage, unprovoked attack on a defenceless man.
"Robinson was involved in the attack which had been fuelled by alcohol, and was seen kicking and stamping on Mr Boyle while he lay on the floor.
"That assault was bad enough, but for Robinson to drag him, barely conscious, into the water where he stood no chance of survival, was sickening.
"While nothing can stop the hurt felt by Mr Boyle's family, I hope today's conviction will bring them some comfort as they look to re-build their lives without him."
Mr Boyle's partner of 22 years, Carole, and his eldest daughter Toni paid tribute to him.
"Ray was a successful man, working hard over the years at a printing firm in Rochdale, Lancashire, being promoted to supervisor.
"His only demon was drink; which stemmed from a difficult childhood. He was a father to three girls and a proud grandfather, but never got the chance to meet his third grandchild who was born last month.
"He was deeply loved by everyone who was part of his life and will be greatly missed by all his family and friends."