Cambridge creates new allotment plots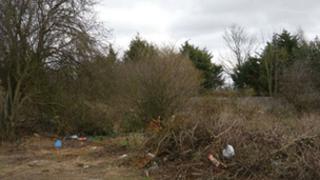 Cambridge is to get 67 new allotment plots after the city council allocated £15,000 in funding from its arts, sport and public places budget.
Demand for allotments currently outstrips supply and there are 290 people on the council's waiting list.
Up to 50 plots will be created at Empty Common in Trumpington and a further 17 at Kendal Way in Chesterton.
City councillor Rod Cantrill said: "I am delighted that we have been able to invest in creating these new plots."
East Chesterton resident Clare Blair welcomed the news.
'Plot upkeep'
She said: "With all the pressures on people's incomes, it's a real bonus if they can grow their own fruit and vegetables rather than paying supermarket prices."
Keith Jordan, who has had his plot at Burnside Allotments, near Perne Road, since 1984, said: "Just 10 or 12 years ago around 20% to 30% of our plots were vacant.
"Now we're as good as fully-let.
"It's like supporting a football team in that you start the season optimistically. But you can underestimate the amount of work necessary.
"So it's important to have plots near to where people live, and they are much more likely to upkeep their plot if they do."
The new plots will be allocated to people who are registered on the council's allotment waiting list.