Professor Hawking seeks assistant on a £25,000 salary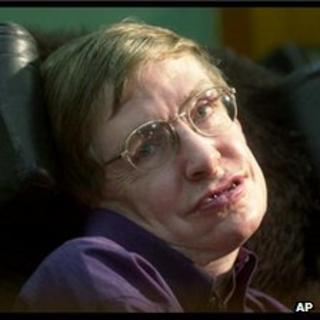 Professor Stephen Hawking is advertising for an assistant on a salary of around £25,000 a year.
The Cambridge physicist, 69, who suffers from motor neurone disease, is looking for a candidate to help him in "areas which he has difficulty due to his disability".
The role includes maintaining Prof Hawking's speech systems with around three months of foreign travel a year.
Applicants should be computer literate with a knowledge of electronics.
The job specification on Prof Hawking's website says he is not looking for an academic wanting to study physics.
It says the position is "a purely technical post" intended to help Prof Hawking "function within the physics community and as a public speaker".
'No instruction manual'
Part of the job includes maintaining Prof Hawking's wheelchairs and accessible van, preparing lecture graphics, dealing with media and public inquiries and maintaining his website.
The successful candidate should be able to work under pressure and maintain "black box" systems with "no instruction manual or technical support".
Public speaking skills and the ability to show people how to use complex systems are also required.
The post, due to become available next month, is funded by Cambridge University and set to be on an initial 12-month contract, although past graduate assistants have stayed on for several years, the online advert says.
Prof Hawking achieved international prominence with the publication of his book A Brief History of Time in the late 1980s.
He developed motor neurone disease while studying at Cambridge University in his early twenties.