Peterborough's first free special school is approved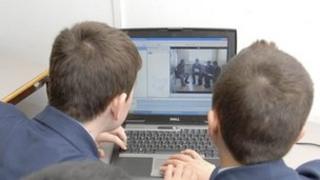 The Department for Education has approved a free school special school, with 90 places, for Peterborough.
It will be built alongside the recently-approved City of Peterborough Academy on Reeves Way in Eastfield.
Greenwood Dale Foundation Trust worked closely with Peterborough City Council to put together the successful bid.
Barry Day, Greenwood's chief executive, said this collaboration was unusual because "nearly every other free school has no local authority involvement".
He continued: "We work in lots of different local authorities across the Midlands, and our relationship with Peterborough is second-to-none."
It will be the third special school to be given free school status by the government.
Free schools are a key part of the Conservatives' education policy. They are funded directly by Westminster, are semi-independent and are outside local authority control.
Shortage of places
John Holditch, the city councillor responsible for education, commerce, skills and university, said: "It's not only wonderful news for the young people, it's good news for their parents as well because we are very short of these places."
As a result some children with special needs have to be sent away for their education, which costs the council more money and can be difficult for both parents and their children.
Mr Holditch said: "[Opening a free school] is the easiest way at the moment to both get permission to open a school, and to get some money to go with it."
The school will provide places for mainly autistic children aged from four to 18.
Mr Green believes placing the special school adjacent to a mainstream school will benefit the pupils educationally.
He said. "We can use the staff with all the different subject specialities who are teaching at the academy."
The City of Peterborough Academy will also be run by Greenwood Dale Foundation Trust.
The trust plans to use some of the existing buildings at Reeves Way to open the special school by next September.