Peterborough car parks drop names of historic figures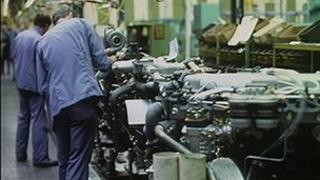 Peterborough's four Queensgate car parks are no longer named after people associated with the city.
Instead the car parks have been rebranded and are now colour-coded.
Since the Queensgate shopping centre opened in the 1980s the car parks have been called Cavell, Perkins, Royce and Clare.
But in April, Frank Grant, Queensgate's acting director, said the names "confused" shoppers and would be dropped as part of a £10m revamp.
The new names - Green, Blue, Red and Yellow have now come into effect.
Trevor Pearce, chairman of the Peterborough Local History Society, has criticised the decision.
"I think it's dreadful. We don't have a wealth of people who are associated with the city anyway, so let's keep the names.
"People who come into the city to shop, or whatever, must think, why these names? They won't think why red, green blue or yellow, will they?"
'Considered decision'
Mr Pearce did admit the connections between some of the figures and Peterborough were "tenuous".
The World War I heroine Edith Cavell grew up in Norfolk. However, as a teenager she attended school in Peterborough.
The poet John Clare spent the first 40 years of his life at the village of Helpston, just outside Peterborough.
Frederick Royce, the pioneering car manufacturer, also grew up just outside Peterborough, in the village of Alwalton.
For three years he was an apprentice at the Great Northern Railway company's Peterborough works.
Perkins is still a leading Peterborough company. The engineering business was founded by Frank Perkins in 1932, who was born and brought up in the city.
Sam Eastwood, centre director at Queensgate, said: "A considered decision has been taken to amend our car park names to Green, Blue, Red and Yellow, reflecting the new decoration and signage which is being implemented as part of the £10m refurbishment programme."