Peterborough hospital site to be sold on open market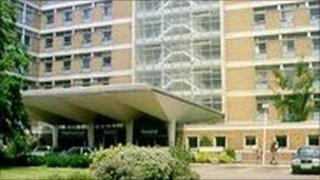 The vacant former Peterborough District Hospital site is being offered for sale.
The 25 acre (10 hectare) site is being decommissioned after services moved to the new Peterborough City Hospital last year.
A major housebuilder is understood to have had a £16m bid rejected.
The site off Thorpe Road is being offered for sale through land agents Jones Lang LaSalle.
A spokeswoman for Peterborough and Stamford Hospitals NHS Trust confirmed that an offer from a developer, understood to be Bellway Homes, had been rejected.
"We have kept in contact with that developer and let them know we have chosen to put the site on the market," she said.