HSBC buys Cambridge Water Company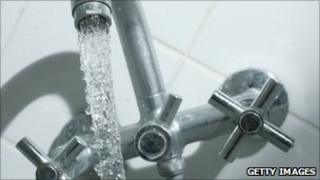 The water company which supplies customers in Cambridge and south Cambridgeshire has been sold to HSBC.
The bank bought it from Cambridge Water Company's previous owner, Cheung Kong Infrastructure Holdings Limited (CKI).
Stephen Kay, managing director of Cambridge Water, said it should be "business as usual" for water customers.
He said: "They'll get the same service, and I hope better service in the future."
Mr Kay also said prices would not go up.
"They are very strictly controlled by the water services regulation authority, Ofwat, who sets prices for us every five years," he continued.
Cambridge Water Company was set up in 1853 and remained in private hands until 1996, when it became a public limited company.
CKI bought it in 2004 but decided to sell it so that it could pursue the purchase of the much larger Northumbrian Water. A firm is not allowed to own two water utility companies under UK rules.