Muslim council set up in Cambridgeshire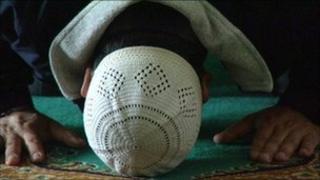 A council has been created to bring together the growing number of Muslim communities in Cambridgeshire.
The Cambridge Muslim Council intends to be an "umbrella organisation promoting peace, tolerance and understanding" throughout the county.
Dr Tahir Kamran, chairman of the council, said it would provide "a platform" for different groups.
The council represents 29 Muslim organisations and hopes that as it becomes established, more will join.
"Many of the Muslims in this county come from different countries and different backgrounds," Dr Kamran said.
"Culturally they are quite diverse, but idealogically they have so much in common."
Vice-chairman of the council, Mirza Baig, said that with so many different organisations in existence, co-ordinating events and meetings had become a problem.
"It was especially a problem for service providers because if they wanted to disseminate information to Muslims, they didn't know which groups to contact.
"The council will provide a central interface to interact with those outside the community, and at the same time will give all Muslims the opportunity to have their say," he said.