Pancreatic cancer research aims to find new treatments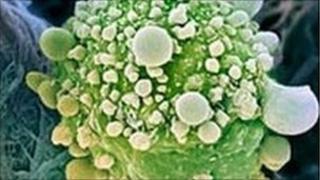 A new centre for research into cancer of the pancreas is to be founded at a hospital linked to a university.
Cambridge Pancreatic Cancer Centre will focus laboratory research so it can be used directly in hospitals.
It will carry out human clinical trials of therapies and diagnostics which have shown scientific potential.
"We aim to use laboratory discoveries to rapidly develop effective treatments and monitoring methods for patients," said director Professor David Tuveson.
The centre aims to provide treatment and diagnostic options to patients seeking different treatments.
It will also design and implement ways to increase patient participation in pancreatic cancer trials.
A multi-disciplinary research team within the University of Cambridge will coordinate research projects.
Research findings will be adapted for use directly in clinics.
The centre will also raise private and public sector funding.
Professor Tuveson said: "We hope to change the perception that there aren't treatment options for people diagnosed with pancreatic cancer."