Peterborough cycle path rape man jailed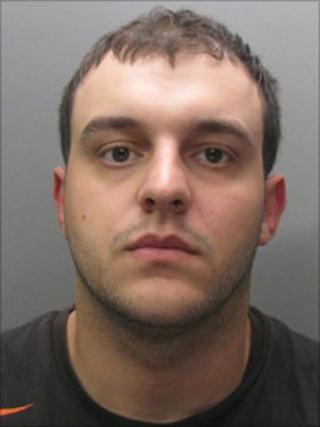 A man has been jailed for raping a 27-year-old woman as she walked to work along a cycle path in Peterborough.
Artur Piotr Kleibor, 22, of Brookfurlong, Peterborough, pleaded guilty in December last year to the attack near Gresley Way, Westwood.
At Huntingdon Crown Court, Kleibor was told he would serve at least eight years in jail.
But he was told he would not be released until it was shown he was no longer a danger to the public.
The attack happened in the summer of 2009 on a normally busy route.
'Horrifying ordeal'
The court heard the victim was forced to the ground from behind, throttled and then raped as she lapsed into unconsciousness.
The attack sparked a manhunt, with men living locally giving DNA samples.
Kleibor was only caught when he gave a sample for a driving charge. He was arrested at his home on 24 September 2010.
Det Insp Simon Harding, who led the investigation, said: "This attack must have been a horrifying ordeal for the victim and our thoughts are with her and her family.
"We hope the conclusion of this case will give her some sense of closure, knowing that justice has been done."