Wisbech mattress death woman 'may have been stamped on'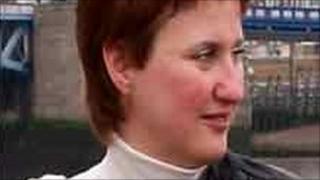 A 38-year-old woman found under a mattress in a house in Wisbech could have been stamped to death, Cambridge Crown Court has heard.
The body of Lithuanian factory worker Jolanta Dumciuviene was found, fully clothed, at a house in Milner Road, on Friday 7 May.
Neighbour Tomas Acas, 26, who was also Lithuanian, denies murder.
A pathologist concluded Mrs Dumciuviene had suffered "severe trauma to the chest", jurors were told.
Prosecutor David Matthew said she suffered multiple rib fractures and internal bleeding and added: "One way could have been by someone stamping on her chest."
'Story changed'
Mr Matthew said Mrs Dumciuviene vanished after a barbecue at Mr Acas's home.
He said Mr Acas's blood and a fingerprint were found in Mrs Dumciuviene's bedroom.
Mr Matthew said Mr Acas denied harming her but had "changed (the) story" about his whereabouts during questioning by police.
Mrs Dumciuviene and Mr Acas both worked at a Del Monte canning factory in Wisbech and lived next door to each other, said Mr Matthew.
Jurors were told Mrs Dumciuviene had a husband and children in Lithuania and had moved to England two years ago to earn money for her family.
The trial continues.