Man arrested in 1980 Peterborough murder investigation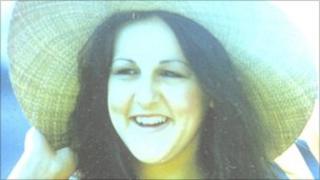 Detectives re-investigating the murder of a 22-year-old woman from Cambridgeshire 30 years ago have arrested a 58-year-old man.
Sally McGrath, of Peterborough, was found dead in woods near the city in March 1980 after vanishing in July 1979.
A Cambridgeshire Police spokesman said a man had been arrested in Fareham, Hampshire, early on Tuesday morning.
The man will be taken to Cambridgeshire for questioning, said the spokesman.
Detectives said the man would also be questioned about a series of rapes and attempted rapes in and around Peterborough in the 1970s.
It follows a cold case review, code named Operation Highfields, into the killing of Miss McGrath and linked serious sexual offences.
Pair of boots
Miss McGrath was last seen alive on the afternoon of 11 July 1979 at the Bull Hotel, Westgate, Peterborough, in the company of a man.
Her body, naked apart from a pair of boots, was found the next year on 1 March partially buried in Wild Boar Spinney at Castor Hanglands, to the west of the city.
A post-mortem examination revealed she had died from a blunt force injury to her head, but it is not known what caused the injury.
Miss McGrath had been living with her parents in Towler Street, Peterborough, when she vanished.
Det Supt Jeff Hill, of Cambridgeshire Police, said: "These were shocking crimes in which a young woman was brutally murdered and other young women were seriously sexually assaulted.
"My team is dedicated to ensuring that no stone is left unturned as we gather further evidence in relation to these awful crimes."