Pump project to save Cambridgeshire fen's flora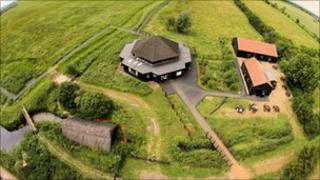 A project has started to install a pump in a Cambridgeshire fen to save plants and flowers.
Sedge Fen in Wicken Fen has flora such as saw sedge, milk parsley and the marsh pea.
But because the chalky water the plants need has started drying up, leaving them only with acidic rainwater, many of the species are dying.
A new wind pump is being built to pump chalk-rich water from Monk's Lode on to Sedge Fen during the winter months.
The water will gradually spread out through the peat, recharging the water table, a National Trust spokeswoman said.
Work on the wind pump will be completed early in the new year.