Anger over missing inquest data into death of Cambs man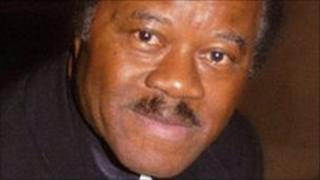 An inquiry is underway into how recordings of an inquest on a patient killed by a German doctor went missing.
Dr Daniel Ubani was working for an out-of-hours medical service in 2008 when he gave 70-year-old David Gray a fatal injection in Cambridgeshire.
The lawyer for Mr Gray's sons requested a transcript of the hearing and was told recordings could not be retrieved because of a laptop malfunction.
Cambridgeshire County Council said it was reviewing if the data was lost.
'Unretrievable data'
Dr Ubani was working for an out-of-hours medical service in 2008 when he injected Mr Gray with 10 times the recommended dosage of diamorphine during a visit to his home in Manea.
Coroner William Morris ruled at the inquest in February this year that Mr Gray was unlawfully killed.
In a letter a coroner's officer told the solicitor representing Mr Gray's sons: "Following an examination by the county council IT department it appears that the recording software had suffered a a malfunction and the recording cannot be retrieved."
Cambridgeshire County Council, which owns the recording equipment used at the inquest at Wisbech, told the BBC: "The Council and the Coroner's Office are carrying out a review into the matter and aim to conclude this by 30 September.
"The coroner had no need to refer to the digital recording as his notes were very comprehensive.
'Crucially important'
"A number of staff are on annual leave and we want to talk to them before reaching any conclusions."
Responding to the Council's comments the victim's son Stuart, a GP, said: "It is crucially important to have a recorded copy of the actual inquest for future reference purposes."
Mr Gray's other son Rory said: "The transcript of this inquest hearing is of far greater significance and value than normal because it is the only hearing and examination of evidence that has been held in any country into the killing of my father."
A spokesman from the Ministry of Justice said: "There is no central record held of the numbers audio-recorded but it would tend to be the more significant inquests that would be recorded to draft the transcripts."
In June this year Dr Ubani was struck off by the the General Medical Council (GMC) in England because of its concerns over his competence and the possibility he could repeat his errors.