Two child murders in Cambridgeshire 'not preventable'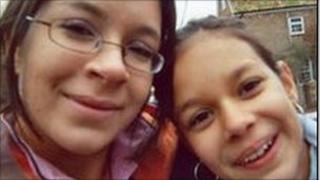 Social workers must listen to children and take account of their views, a report into a double murder says.
Rekha Kumari-Baker, 41, was jailed for 33 years for stabbing to death her daughters Davina, 16, and Jasmine Baker, 13, in 2007.
A serious case review into the Cambridgeshire murders found they could not have been prevented but listed recommendations for social workers
These include the need to listen to children and take their views on board.
The report also urges officials to develop ways of working with parents who do not want to engage with the authorities.
Martin Curtis, head of Cambridgeshire County Council's childcare, said: "The report concluded there were no factors that have raised reasonable suspicion children would be seriously assaulted or killed.
"Nor could the panel identify any reasonable actions that could have been taken to prevent their death."
The county council is now looking at the 11 recommendations.
Kumari-Baker, from Stretham, admitted killing the girls but denied murder on the grounds of diminished responsibility.
However, a jury at Cambridge Crown Court took just 35 minutes to find her guilty of murder.
Sentencing her, Mr Justice Bean said the Parole Board would not consider her for release until 2040, when she would be 72.
The sentence is one of the longest jail terms given to a woman in the UK in modern times.