Cambridgeshire police chief retires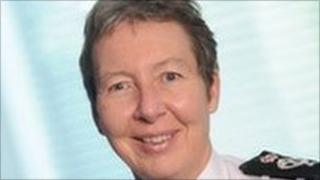 The chief constable of Cambridgeshire has officially retired after five years in the post.
Julie Spence, 54, retires on Sunday, ending a 32-year career in the police.
Mrs Spence joined Cambridgeshire Constabulary in 2004 as deputy chief constable and became acting chief constable in June 2005.
During her last week she warned of "Armageddon" if the force had to go ahead with the proposed £33m cuts in the next four years.
"It would be Armageddon. The police service that you see today would not be the police service that you would see in the future," Mrs Spence said.
'Gobsmacked'
In the short term the force must cut £9m from its £130m budget by next April - the equivalent of 220 police officers.
Mrs Spence said she feared the police service would be left with "an anorexic front line".
She also said she was "gobsmacked" over the extradition process in the Dr Ubani case.
Dr Daniel Ubani was working for an out-of-hours medical service in 2008 when he gave 70-year-old David Gray a fatal injection in Cambridgeshire.
Dr Ubani could not be dealt with by English courts as he had been given a suspended sentence in Germany.
Mrs Spence said: "There is something wrong with a process that allows that to happen and I think there are deep discussions required between members countries to ensure that doesn't happen again.
"We shouldn't have something which circumvents justice being done."
In 2008, Mrs Spence applied to be the next head of the Metropolitan Police, following the resignation of Sir Ian Blair. The post eventually went to Sir Paul Stephenson.