New Bishop of Ely tours diocese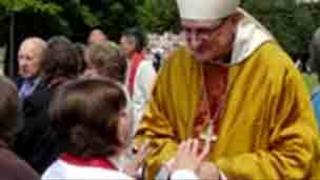 The new Bishop of Ely will be the Rt Revd Stephen Conway, 52, an assistant bishop in Salisbury.
The new bishop will become the 69th Bishop of Ely when officially installed early next year.
He succeeds Bishop Anthony Russell, who retired in February 2010.
The new bishop toured the diocese on Tuesday and met parishioners planning to build a new church at Hampton Vale. He also met farmers in Ramsey.
Bishop Conway said: "It is a joyful prospect to serve all God's people in the region, to discover together what God is doing and to join in."
He also met members of the University of Cambridge before attending evensong at the cathedral.