Views sought over tree planting in Cambridge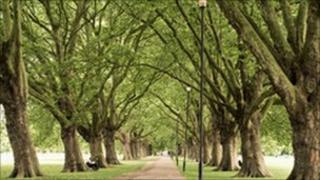 Cambridge residents are being asked for their views on plans to plant more trees in the city.
Cambridge City Council officers have identified it has an ageing tree population and there is a need to plant more for the long-term future.
The scheme is to plant the trees mainly on Midsummer Common and Jesus Green.
The council has talked to community groups and is now asking the public for its views. More information is available on the council wesbsite.
A council spokesman said: "The aim of the tree planting is to restore the historic planting layout and sustain the local landscape character.
"By planting trees to a positive, structured layout and supported by a long-term management plan we should ensure that future generations will enjoy these treasured resources."