Bristol students' 'sensational' film uncovers city's animals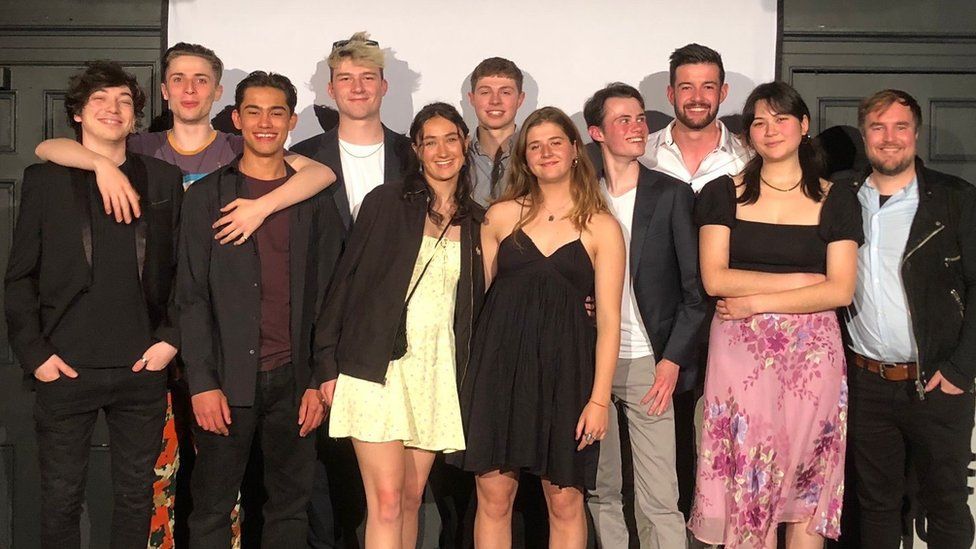 A documentary on the hidden lives of animals in a city, made by a group of 20 students, has been released.
The University of Bristol team filmed animals including foxes, deer, peregrine falcons and kingfishers to make BRISTOL: A Hidden Eden.
Director and producer Matteo Clarke said the film shows "you can make a great documentary with the animals that are right at our doorstep".
Naturalist and presenter Steve Backshall called it "sensational".
Filming took place in Bristol locations including the Avon Gorge, Eastville Park, Ashton Court and the city centre.
Mr Clarke, 21, fell in love with the natural world as a child exploring the Alps with his French-British family while living in Germany.
He came to Bristol because of the wildlife filmmaking industry in the city and began planning the documentary during his first year studying zoology.
He said the 17-minute documentary required night shoots and 0400 wake up calls to film some of the "camera-shy animals".
A lot of footage was captured over nine months, but he said one of the biggest challenges was filming the kingfisher sequence, which "took me three years to get enough good footage".
Mr Clarke said: "Everyone was really motivated to make... a proper wildlife documentary about the amazing wildlife in our own city."
Mr Clarke also enlisted the help of award-winning composer Owain Llwyd to help create an original score for the film.
Biology student and assistant producer on the film, Isabelle Spring, said of filming deer, "being up at sunrise surrounded by nature and these beautiful animals was inspiring".
"[And] having the film come together at the end with Owain's score made it seem so professional and a piece that we could be really proud of."
Biology student and assistant producer Luke Hurricks said he hopes the film would "inspire others to look after and admire the amazing natural world we coincide with".
Naturalist and broadcaster Steve Backshall sent a message to the students saying "to be able to go out and compose every single element of a film, right down to the score, is sensational."
He said their ability to tell wildlife stories and change how people view the natural world was "priceless, beyond valuable".
Professor Claire Grierson, head of the school of biological sciences at the University of Bristol, said the film is "stunning... [and] really captures the complexity of urban habitats".
"All of the students involved in the film have done a brilliant job," she added.
BRISTOL: A Hidden Eden is available to view on YouTube.
Related Internet Links
The BBC is not responsible for the content of external sites.