Bristol We The Curious museum to remain closed until next year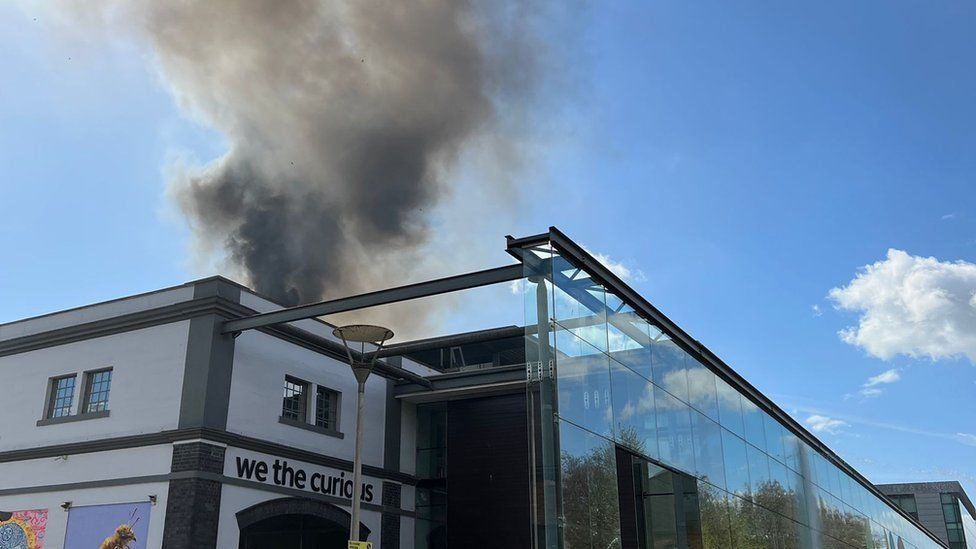 A city centre science museum damaged by fire will not reopen before January 2023, it has said.
More than 35 firefighters were called to We The Curious in Bristol on 9 April to tackle a blaze on its roof.
It is now thought that damage to the building's solar panels, caused by birds, resulted in a fault in the electrical system.
The site has sustained significant fire and water damage to its roof, second floor and building systems.
A spokeswoman for the museum, based in Millennium Square, said: "The water damage is quite extensive, and crucially, it's in our building systems, this means that we need to replace our heating and cooling systems.
"We're committed to becoming carbon net zero by 2030, so this work falls in line with our project pathway to reach that target and will significantly reduce our energy consumption once reopen.
"In the meantime, we're heading to every postcode of Bristol - we'll be taking the We The Curious experience out and about.
"Starting this summer, you'll find us popping up at free community events and city festivals across the city."
Related Internet Links
The BBC is not responsible for the content of external sites.