Wine lorry fire partially shuts M4 on Prince of Wales Bridge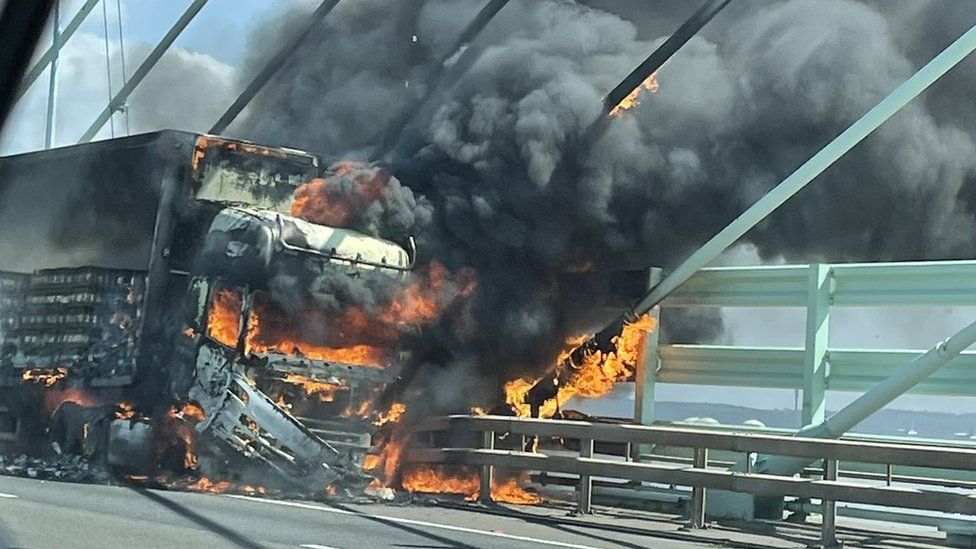 A fire on a lorry carrying wine shut one side of the Prince of Wales Bridge for several hours on Wednesday.
Avon Fire and Rescue Service said it was called to the fire, which happened on a vehicle transporting 24 pallets of wine on the westbound stretch of the M4 motorway, at about 15:30 BST.
The westbound stretch of the motorway - one of the major routes into Wales - was shut between junctions 22 and 23.
It reopened at around 21:30, National Highways said on Twitter.
The closure created long tailbacks and left motorists facing 90 minutes of congestion.
Firefighters from South Wales Fire and Rescue Service were also on the scene working alongside their colleagues from the West of England to control the fire.
There were no reported injuries and the fire was extinguished at about 16:30 BST.