Bristol mayor flies nine hours for TED climate conference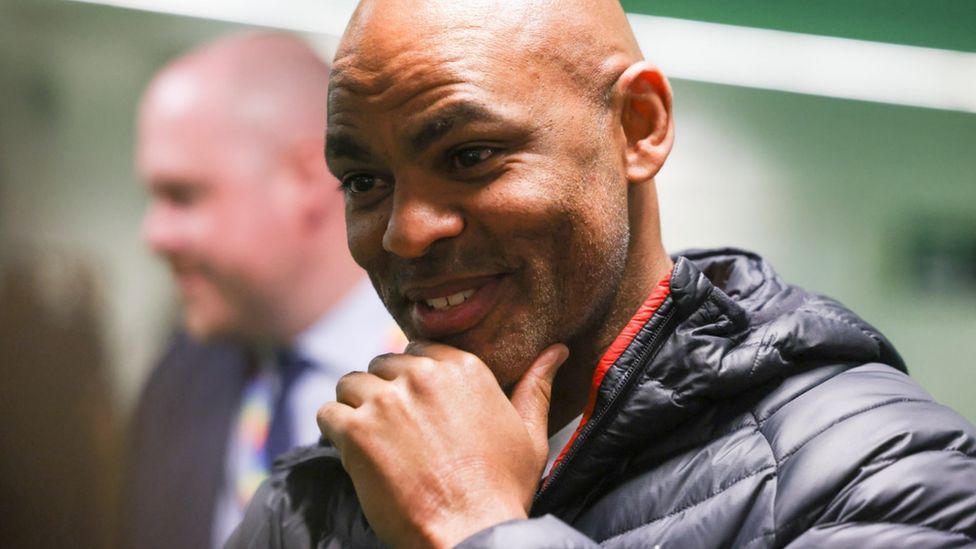 The UK's first city mayor to declare a climate crisis has been questioned for flying nine hours to attend a conference to urge leaders to cut CO2.
Bristol Mayor Marvin Rees told the TED conference in Canada that city mayors could influence carbon policy.
Climate campaigners Flight Free UK calculated the trip created 2.016 tonnes (2,016kg) of CO2 per passenger and was at odds with his message.
The mayor's office said he had a full agenda with networking opportunities.
A spokesman said the mayor was invited at the expense of the TED organisation as a speaker to share ideas and help change attitudes.
His office said: "He has been clear - the fight against climate change will be won or lost in cities, which generate three-quarters of global carbon emissions.
"And it is therefore the duty of city leaders to come together, lobby for change and influence each other to make a collective impact.
"The mayor's visit to Vancouver was not just to deliver the talk. He had a full agenda," the spokesman added - and said the conference offered him the chance to network with other influential speakers and attract future funding and inward investment too.
Flight Free UK said Mr Rees flew some 4,600 miles (7,402km) each way in April to attend the annual TED conference held in Vancouver that he could have appeared at virtually.
Flight Free UK director Anna Hughes, said: "Bristol was the first place in the UK to declare a climate emergency, yet the mayor is acting completely at odds with this declaration.
"Faced with such a precarious climate situation, we need our leaders to demonstrate the kind of action we should all be taking, not flying to another continent to speak, ironically, about the climate emergency.
"Actions always speak louder than words, and in this post-pandemic age of online interactions, it would have been a much more powerful and effective statement to appear on screen."
He said city mayors around the world were "stepping up and taking action" on cutting carbon emissions.
"I believe there's huge hope in our cities," Mr Rees said.
"Cities are responsible for around 75% of CO2 emissions, and we're also prodigious emitters of nitrogen dioxide and methane. And cities consume 80% of the world's energy.
"But it's the characteristics of cities - their reach, size, density, close proximity of the leadership to the people, their adaptability, and their capacity for reinvention - that mean we can actually plan to manage those numbers."
He said: "While I have the stage, let me show off about my own city, Bristol.
"We're delivering net-zero homes at higher density on old industrial land in the middle of the city.
"This allows us to relieve pressure on urban sprawl, design in active travel and design out car dependency.
"Across our public housing stock, we're replacing bathrooms and replacing fittings with more water-efficient showers, sinks, taps, and toilets."
Mr Rees concluded: "Efficient cities could be one of the most effective tools we have."
But Green councillors in Bristol criticised recent decisions in the city to remove bicycle lanes, and said more action was needed locally.
Shadow cabinet member for climate and ecology, Katy Grant, called for a roadmap for how Bristol could reach net zero carbon emissions by 2030.
"The mayor is right to identify cities across the globe as crucial sites of efficiency, scale, innovation and impact when it comes to fighting the climate crisis," she said.
"But it's just as important that we have city leaders who are prepared to actually make the bold and difficult decisions needed to tackle the climate emergency, such as measures to reduce car use, or prioritising sustainable homes over developers' profits."
Related Internet Links
The BBC is not responsible for the content of external sites.