The women in dance music making a difference to the industry
By Harriet Robinson
Reporter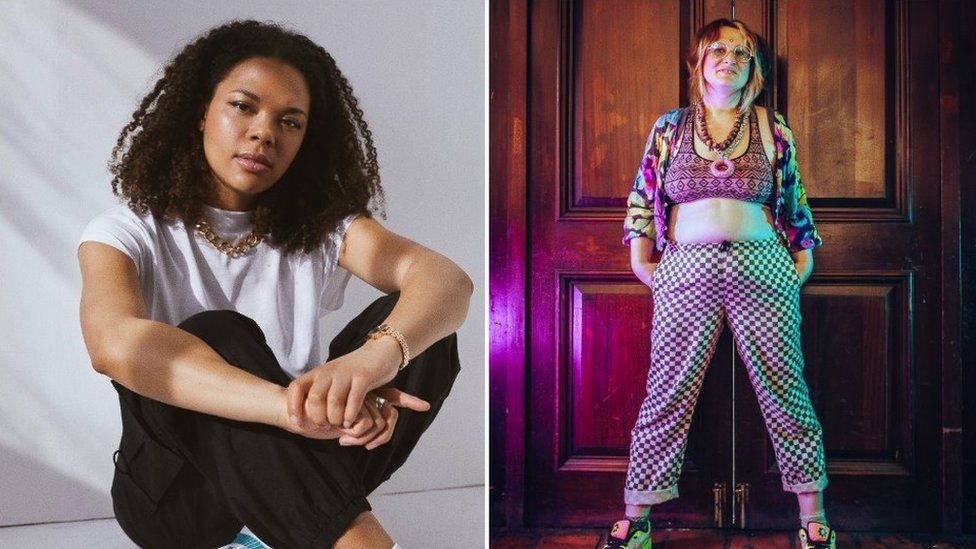 Women working in the music industry say more needs to be done to combat gender and race discrimination.
Music promoter Laila Mckenzie said many "black and brown women" in the sector, including herself, had faced "double the struggle" because of it.
Co-writing a book documenting more than 150 women in the dance music industry has opened her eyes to the gender bias, she said.
DJ and producer Mandidextrous said: "There is no divide in skillset or ability, yet women in the industry are often unsupported or judged by gender stereotyping.
"It's important to lift women in the industry for visibility due to our industry being mainly steered by men."
The topic will be discussed at an exhibition celebrating the global achievements of women in dance music, being held in Bristol for International Women's Day (8 March), organised by Ms Mckenzie.
She said following the release of the book things "started evolving really fast" and she began to realise that a wider discussion was "something the music industry really needs".
"Even though I've worked in it for 20 years, when I was doing these interviews, I was like, wow, I never knew that person was behind this, I never knew this was a woman," she said.
"And I thought I knew my stuff."
She and her team came up with a manifesto to "celebrate, champion and honour women in dance music and beyond".
As well as highlighting successful artists, the exhibition will also pay tribute to the women making a difference offstage in a male-dominated industry.
"People like Maria May who is David Guetta's agent, she was Frankie Knuckles' agent, she was Paul Oakenfold's agent," said Ms Mckenzie
"When people think of Paul Oakenfold they just think of the man behind the decks, not the team of incredible women that are behind him.
"These women made the music scene into a business," added Ms McKenzie.
Marti Burgess, who owns Lakota nightclub, will be a guest at the three-day event, which starts on 8 March.
Ms Burgess said it was "brilliant" to see Bristol "at the forefront of this recognition of the role women have played in the industry".
She said Lakota had always "encouraged and celebrated women" in music and that she was looking forward to the panel the nightclub was supporting "where I get to talk to some women of colour working in the industry".
"Hopefully the audience, both men and women, will be inspired."
Mandidextrous, who lives in the city and will be running a workshop at the event, said being one of the only transgender non-binary artists working professionally in the hardtek and drum and bass scenes meant it had been "extremely hard" to get where they wanted to be.
"But over the last few years seeing the shift in equality and inclusivity in the dance music scene has given me hope and promise," they said.
"So many leaders in music coming through and pushing for change, from women to people of colour as well as the queer scene, has really started to shake up the industry, and the musical expression and outcome has been mind-blowing."
Ms Mckenzie said: "These panels and talks seem like they were really needed, not only for the public but for the women to get their stories off their chests.
"There's something powerful with the conversations that both men and women can come away with."
She said she now feels the dance music industry is becoming fairer "both on the stage and behind the stage," adding that "intersectionality" was the next challenge to tackle.
"Black, brown, rich, poor, if you've got a disability, there's a place for everyone to work and thrive in this industry."
Lady of The House will run over three days on 8, 10 and 12 March at Bristol's Lost Horizon club, featuring workshops, talks and live performances.
Guests include Radio 1 DJ Jaguar, DJ Lisa Lashes, Bristol's night-time economy advisor Carly Heath and Lakota nightclub owner Marti Burgess.
The event, also accessible via a live-stream, will be complemented by a UK club tour, stopping in Bristol on 12 March.
Related Internet Links
The BBC is not responsible for the content of external sites.