Mick Crenell stepping down from Avon Fire and Rescue Service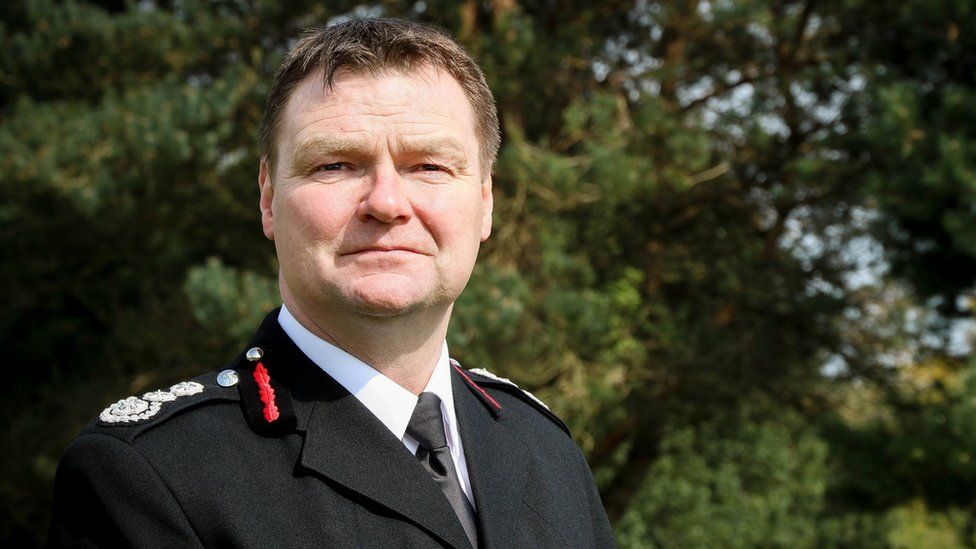 The chief fire officer of Avon Fire and Rescue Service (AF&RS) has announced his retirement.
Mick Crenell, who started his career as a firefighter in Hampshire in 1992, said he would step down from the post at the end of March 2022.
It will mean the end of a 30 year-career in the emergency services.
"I've had the privilege of working alongside and leading wonderful people, had some incredible experiences and learnt many life lessons," he said.
"I have loved my time with Avon and will look back on my service with great fondness and much pride."
After rising through the ranks in Hampshire, Mr Crenelll moved to become deputy chief fire officer at Mid and West Wales, holding that post for two years before crossing back over to England to take over at AF&RS.
Councillor Brenda Massey, chairwoman of Avon Fire Authority, said: "Mick has been an inspirational leader during his time as chief fire officer of Avon Fire & Rescue Service and we will be very sorry to lose him.
"He joined us at a difficult period and is leaving with the service in a much better state, thanks to his leadership."
Mr Crenell said one of his aims in retirement was to climb the 7,000m-tall (22,965ft) Aconcagua in Argentina, having previously trekked to Everest Base Camp in 2015 in aid of the Firefighters Charity.
Related Internet Links
The BBC is not responsible for the content of external sites.