Bristol Rovers president Wael al-Qadi apologises for Joey Barton statement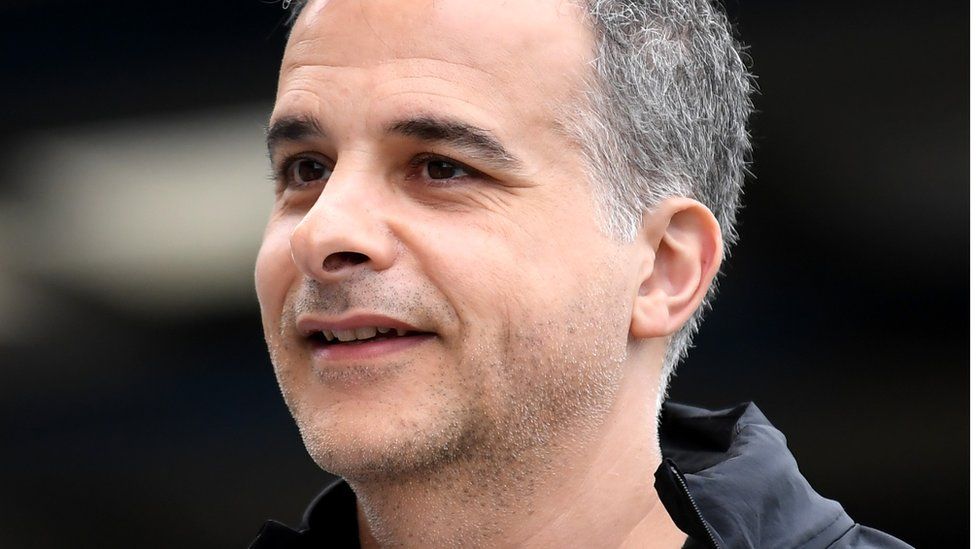 The president of Bristol Rovers has "wholeheartedly apologised" for a club statement published hours after its manager Joey Barton appeared in court.
The statement - which the BBC will not publish for legal reasons - angered some fans and charities.
Mr Barton, 38, of Widnes, Cheshire, denied assaulting his wife Georgia on 2 June, at a magistrates court on Monday.
The chief executive of domestic abuse charity Refuge said the club's statement on Monday was unhelpful.
In an open letter on Rovers website, president Wael al-Qadi said the club had "in no way meant to belittle charges of domestic abuse" and "we stand firmly against any form of violence".
He said any club employees who are convicted of such offences "will be dismissed immediately" and said he understood concerns that had been raised by supporters.
"However, in line with the basic principles of British law, it is my view that you are innocent until proven guilty," he added.
Ruth Davison, Refuge's chief executive, said: "Bristol Rovers' average attendance pre-Covid was 8,320. If that was compromised entirely of women, at least 2,080 would have experienced domestic abuse at an average game.
"A tactic often used by perpetrators of abuse is to tell women that no one will believe them.
"I would challenge Bristol Rovers to consider whether their [statement] will dispel or exacerbate that notion."
Mr Barton was released on unconditional bail after Monday's hearing until his trial at Wimbledon Magistrates' Court on 16 December, but legal proceedings remain active.
He has been manager of League Two club Bristol Rovers since February.
Related Internet Links
The BBC is not responsible for the content of external sites.