Shedding new light on life of cinema pioneer William Friese-Greene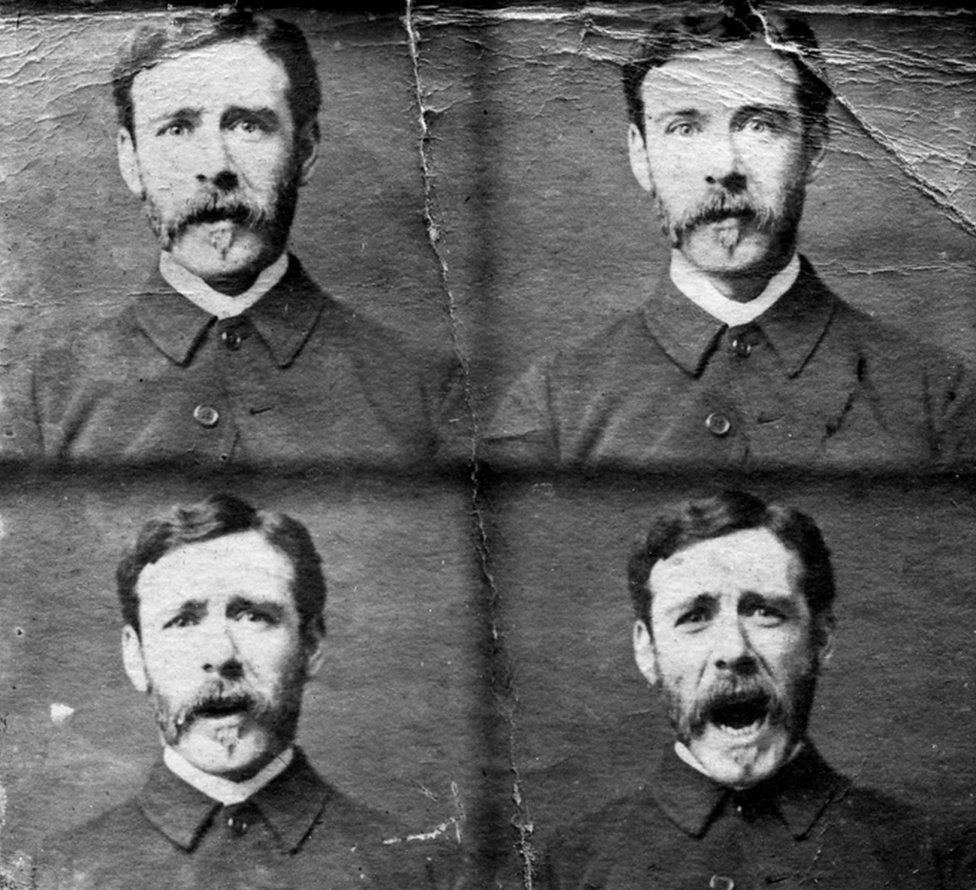 The life of a man some believe should be remembered as the inventor of cinema is being celebrated at a special event.
In 1889 he used a camera to take a short section of film in London's Hyde Park, projecting the results later at his home.
Film historian Peter Domankiewicz, an expert on Friese-Greene, says he has not always got the credit he deserved.
The Lumiere brothers and Thomas Edison are usually credited with pioneering the moving image.
As part of the Cinema Rediscovered festival, the 1951 film The Magic Box, which tells the story of Friese-Greene, will be shown at Bristol's Arnolfini on 1 August
As well as watching the film, visitors will also be able to listen to Mr Domankiewicz, who has spent 25 years researching Friese-Greene, and arts historian Sir Christopher Frayling.
"William Friese-Greene was using a motion picture film camera before Edison had started down that road and years before the Lumiere Brothers allegedly 'invented' cinema," said Mr Domankiewicz.
"He also shot some of the first colour films. Yet such has been the reaction by film historians to the excessive praise he received after his death, that since the 1955 centenary of his birth he has been largely characterised as a failure and a fraud."
Friese-Greene left school at 14 to be an apprentice photographer, eventually setting up his own studios in Bristol and Bath.
He was a keen inventor, and in the late 1880s took a bespoke camera which had been made by professional scientific instrument makers, and exposed some film in Hyde Park.
In 1891 he is also believed to have privately projected film at home.
In the early 1890s, Friese-Greene filed a patent for a novel stereoscopic technology - what is now called 3D.
But his life was beset by financial issues, and he eventually had to sell the patent to cover his debts.
He died in dramatic fashion, after addressing a meeting of cinema stakeholders at the Connaught Rooms in London in 1921, collapsing due to heart failure after returning to his seat.
Mr Domankiewicz said his decades of studying Friese-Greene led to him believing him to be a "more complex and intriguing" character than cinema history has suggested.
"He was the working-class son of a Bristol metal-worker who photographed high society and made two fortunes that he blew on his obsessive inventing - including revolutionary ideas about printing and power.
"He was someone who believed in the abilities of women and the need for equal opportunity, adding his wife's name to his own. An eternal optimist in the face of successive disasters.
"One might say that this year, on the centenary of his death, it's time to resurrect the real William Friese-Greene."
The events on 1 August which are also timed to mark the 125th anniversary of the first public film screening in the city, are being held in partnership with Bristol Ideas and South West Silents.
Related Internet Links
The BBC is not responsible for the content of external sites.